Our Projects

All these projects are our initiatives and it took some time to implement it in life without any financial support.

But we have a great people who are inspired by ideas and believes in possibilities.

Here you can find description for each project we are working on and you also can get involved by supporting us or joining us!

Choose your favorite project and let us know. All your support and initiatives, advises, comments are welcome!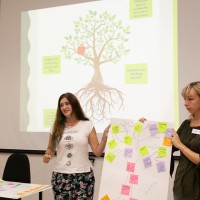 Bioetika Educational program
The main purpose of Bioetika Educational program is to develop an understanding of social problems, the concepts of ethics and mutual assistance, in social life and environment. Studies will rise empathy and solidarity, awareness and responsibility for the actions. Ability to analyse and find solutions and making actions which will involve welfare for people and care for environment and inhabitants.
Studies includes of Ecology, Animal Rights, Human Rights, history of humanity and analysis of the causes of wars and conflicts, studies of the nature of aggression and it's prevention. Studies of Psychology and Sociology for understanding the difference between personal feelings, how to build healthy relationships with others, and how being created influence on society and general opinions and beliefs.
Developing ethical studies for children and youth

Teacher's guide

Get New Habits – guide

Additional materials for youth workers and teachers

Workshops

Informal methods

Studies in schools
The test and examples of some methods of the program, which being developed, was partially achieved in 2009 when bioetika program was taken as additional subject for one semester in 5-8 grades of a local school. It brought positive impact in the next two month, children created an initiatives for society, as collecting things for people in need and animals and going to the animal shelter.
But for developing the whole program requires more resources and possible grants.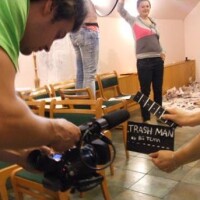 Social Films/Animation
Creating content and bringing awareness trough the media
Documentaries
Short Films
Animation
Educational films
Here is the link to the page where you can watch the rest.
Also you can check the YouTube page.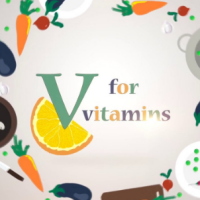 Healthy Cooking Show "V for Vitamins"
"V for Vitamins" is a new cooking show that introduces you to healthy and delicious recipes for a balanced diet.
Our guests are different chefs who invited to cook and share their own style and secrets. 
You will find information about useful and vitamin-rich food.

  Series and seasons are divided into topics, which makes series more focused.

  The meals does not contain animal meat.
For the development of the project,financial support is needed. The team works on enthusiasm and is ready to continue the project by adding more interactive and invite nutrition experts to participate. 
 We want to share and make a balanced diet more accessible for the audience.
The first pilot episode is published in three languages. In the native language of the chef – Russian. Translated and duplicated into English and Latvian. Further it is also planned to publish programs in the native language of invited chefs and continue duplication to other languages.  
  This makes it possible to combine different cuisines and to be closer to the audience.
WATCH the Pilot Episode in English
#plantbased #plantbaseddiet #vegan #vitamins #crueltyfree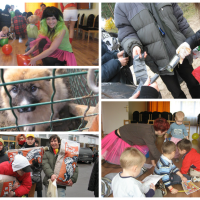 Volunteers/Activists Social Actions
Together with the group of volunteers implementing social activities.
Cleaning forests and green zones from the garbage
Collecting clothes and things for shelters
Helping animals and animal shelters
Visiting and preparing events for orphan children
Bringing winter clothes to the shelters for homeless people
Organizing informative events and weeks in schools
Displaying thematic films in schools and universities
Educational events
Workshops
Flashmobs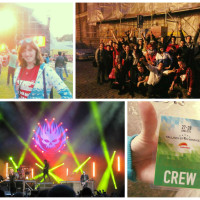 Volunteering in a concerts/festivals
Organizing and supervising a group of volunteers for Music Festival "Tallinn Star Weekend" which involved about 20 000 guests.
The group of volunteers were invited for the first and second year of the Festival.
The first year of the festival "Tallinn Star Weekend" the main guest Elton John and his invited guests; Sophie Ellis Bextor and Crchestra.
The second year of the festival "Tallinn Star Weekend" (Day 1 – Rock Music: Offspring, 2 Cellos, Lordi, Day 2 – Classical Music: Andrea Bocelli, Charisma and Orchestra)
Also volunteers were organising
Charity event to support an animal shelters
Participating in a charity Christmas fair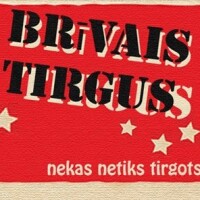 Free Market+Social Help
These social event "Free Market" 
These event helps to get rid of things and can be described in three phases:
People bringing things they don't need and take something they like from what others brought. Or just leave it, because it charity.

Approx. after 3 hours when event ends, volunteers separate the stuff, that going to be transferred further.

Things delivery to the shelters, social centers and Red Cross from the distant area.
All expenses for the gas and car covered by the volunteers of donations.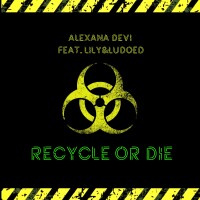 Thematic Songs
Songs created with theme for rising awareness for:
Animal Rights
Ecology
Abuse
Society
Styles and quality are different.
These can be accepted as abstract and developed with it unlimited direction. 
The last record is:
"Recycle Or Die" is environmental song recorded in industrial and post-apocalyptic trash genre.
Click to TO WATCH HERE
"Oh, Canada", – the song is ironic parody for he Canadian anthem, it's against the seals hunt.
Click to WATCH HERE
"Feed the Ducks" – a trash punk rock single about importance of feeding the ducks on the pond.
not to watch here
"Kormite Utok" – a trash punk rock song about importance of feeding the ducks on the pond (in Russian language).
(Утки утки на пруду, утки требуют еду).
not to watch here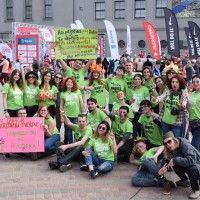 International Training Courses/Youth Exchanges
Bioetika implements the projects.
But lately taking part in International projects as a partner organisation, or hold the projects in collaboration with other organisations.
Also preparing groups of participants for the project where we are in partnership.
In April. 2020 there will be one YE in Netherlands where Bioetika is a partner organisation, and going to prepare the group of participants.
Also in plans to applying two projects for the spring deadline.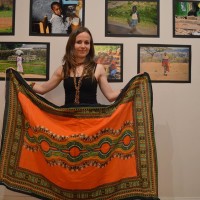 Exhibitions
Thematic exhibitions were organised by artists.
Photo exhibition, Collage exhibition, Exhibition of paintings.
Animal Rights
Human Rights
Ecology
Cultural heritage
In plans to prepare a theater performance set by play written by the activist.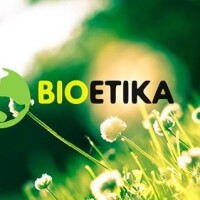 Series of video reports "Bioetika Life"
"Bioetika Life" is a series of video reports, that will bring up various situations and issues from our everyday life. We will look at it from the ethical point of view and will find possible positive solutions.
The first pilot series were filmed with an activist from organisation "Cat Care Community" who shared her experience of building a houses for cats to save them from winter.
Here you can watch the first episode.